Who We Are
A team of passionate and highly experienced strategists, designers and technical artists who are genuine packaging design specialists.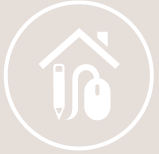 What Makes Us Different
Our complete packaging team work side-by-side, under one roof – so the quality, integrity and confidentiality of your project isn't compromised by passing your work through a series of different, unrelated suppliers.
Who We Work With
We (have the privilege to) work with some of Australia's leading marketing teams and many of their category leading brands
Where You Can Find Us
We're in the heart of Surry Hills, so come in and meet us over a great coffee.
(02) 9212 1800
www.energi.au
Level 4, 4-14 Foster Street,
Surry Hills, Sydney, NSW 2010